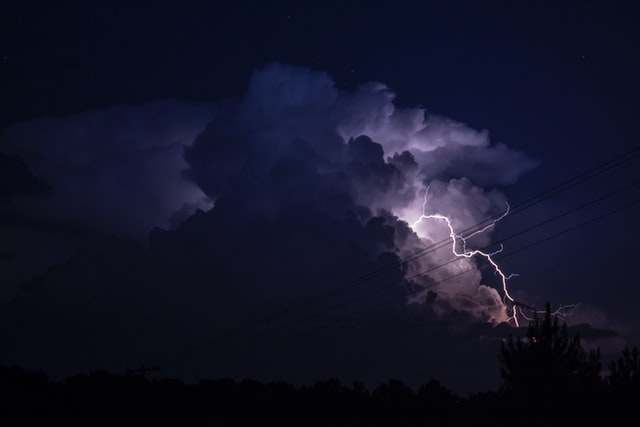 S. Easter 2.20 "Just Passing Through…" John 20:19-31
Our Old Testament reading appointed for this morning (which seems to be from a book I think is in the New Testament, but whatever) is eerily appropriate—like these readings were arranged more by divine than human providence. Peter and the other 11 apostles have been doing signs and wonders aplenty!: healing the sick, making the lame walk, the deaf hear, raising the dead—tons of neat stuff(!), making people who lied about their stewardship pledge drop dead (Yep! That's in there! Check out Ananias and Sapphira, Acts 5:1-11!—heart-warming, like something out of Young Pope). Lots of wonders were done by the hands of the Apostles, though most tend to skip over athletic ones like Ananias and Sapphira (but I don't. I think it's a perfect passage for Stewardship Sunday which might be why OSLC decided to stop Stewardship Sundays, a few years ago?).
Anyway, lots of signs and wonders being done by the apostles, most of them obviously good. But the rulers of Israel, the chief priests, the Sanhedrin, rose up (filled with jealousy) and arrested the Apostles as a menace to public health—I'm sure glad stuff like that doesn't happen anymore! In fairness to the Sanhedrin, their fear's not entirely groundless. It isn't totally safe, hanging out with Christ's Apostles, as Ananias and Sapphira could attest! Friends of the Apostles often got to see the inside of jail cells and experience the poor man's Rolfing—as police beatings are also known—not to mention shipwreck, snake bites, mob violence, stoning (with rocks, not Colorado's state crop). It was not dull—being friends with Jesus' pals! Safety not guaranteed in Xnity!
C.S. Lewis reminds us in the Narnia books that Aslan is not safe, not a tame lion, but He's Good, and those books help us to value something greater than bare survival and physical safety. But that is an acquired taste! There is a turning point for each character in Narnia when they either acquire the taste for Heaven, for Adventure, or turn away from it in disgust.
I remember that turning point in my own life, when fear for my physical safety turned to wonder and delight and a thirst for real Adventure. I was probably about 13 or 14 and was flying back from California, as I recall, with my father on his company's Dassault Falcon 20 (thus began a secret love affair for French stuff). Dad had to fly on the (French!) company jets a lot, knew I loved flying (I was totally nuts for St. Exupery) so summertime (because dad was the boss) I got to tag along. But while I loved flying, I was going through a phase around that time when I did not love thunderstorms or lightning. I'd loved them as a small child—wind, rain, storms—but reading about the dangers of lightning and how it could kill you, I'd grown a little fearful (this was a time I was reading more science than children's books, a habit I've since… kicked